WHO RUN "MAKE JOKE OF " YOUTUBE CHANNEL ,WHAT IS THEIR EARNING ,WHAT SOFTWARE THEY USE
COURTESY: YOUTUBE .COM
YOUTUBE IS THE ONE OF THE LARGEST VIDEO SHARING PLATFORM OF THE WORLD .LAKH OF VIDEOS ARE UPLOADING DAILY ON THE YOUTUBE A GOOGLE PRODUCT . IN INDIA WHICH IS MOVING VERY FAST TO THE DIGITAL ECONOMY TECHNOLOGY IS VERY IMPORTANT, AFTER THE INDIAN TELECOM COMPANY " JIO " NOW INDIANS ARE ENJOYING UNLIMITED NET . SO IN THE VIDEO SHARING PLATFORM
"YOUTUBE "
SO MANY NEW YOUTUBER ARE ARISING DAY BY DAY .
NOW IN INDIA YOUTUBE THE CHANNEL NAME "
MAKE JOKE OF
" IS THE FASTEST GROWING CHANNEL OF INDIA 2017 WHICH NOBODY CAN NEGLECT . YOU WILL SHOCKED TO KNOW THAT TODAY WHEN I AM WRITING ABOUT THIS CHANNEL
"MAKE JOKE OF
" HAVE MORE THAN "
10 MILLION SUBSCRIBERS
" AND SHOCKING POINT IS NOT THE SUBSCRIBER BECAUSE SO MANY CHANNEL HAVE MORE THAN 10 MILLION SUBSCRIBER BUT THE POINT IS THAT THIS CHANNEL "
MAKE JOKE OF
" WAS STARTED JUST FEW MONTH AGO IN "
1 , AUGUST ,2017
" . THIS CHANNEL UPLOAD THE FIRST VIDEO BEFORE "3 MONTH BEFORE ON SAME DAY WHEN THEY CREATE THE CHANNEL ON "
1 ,AUGUST ,2017
" .
WHEN SO MANY YOUTUBER ARE STRUGGLING TO COMPLETE THE 10 THOUSAND VIEWS TO ENABLE MONITIZATION AND THIS IS THE CHANNEL WHICH HAVE
10 MILLION
SUBSCRIBER IN JUST 3 MONTH AND IT FIRST VIDEO HAVE MORE THAN
8.3 MILLION
VIEWS .
LET TAKE A VIEW ON THE VIDEOS
SOURCE - MAKE JOKE OF YOUTUBE
SOFTWARE THEY USE -
ACCORDING TO MY SEARCH THEY USE VIDEO MAKING SOFTWARE "
BLENDER
".IT IS A FREE SOFTWARE AVAILABLE ON THE NET BUT ONLY ON LAPTOP ,PC .
HERE IS THE LINK OF THE WEBSITE "
https://www.blender.org/download
/"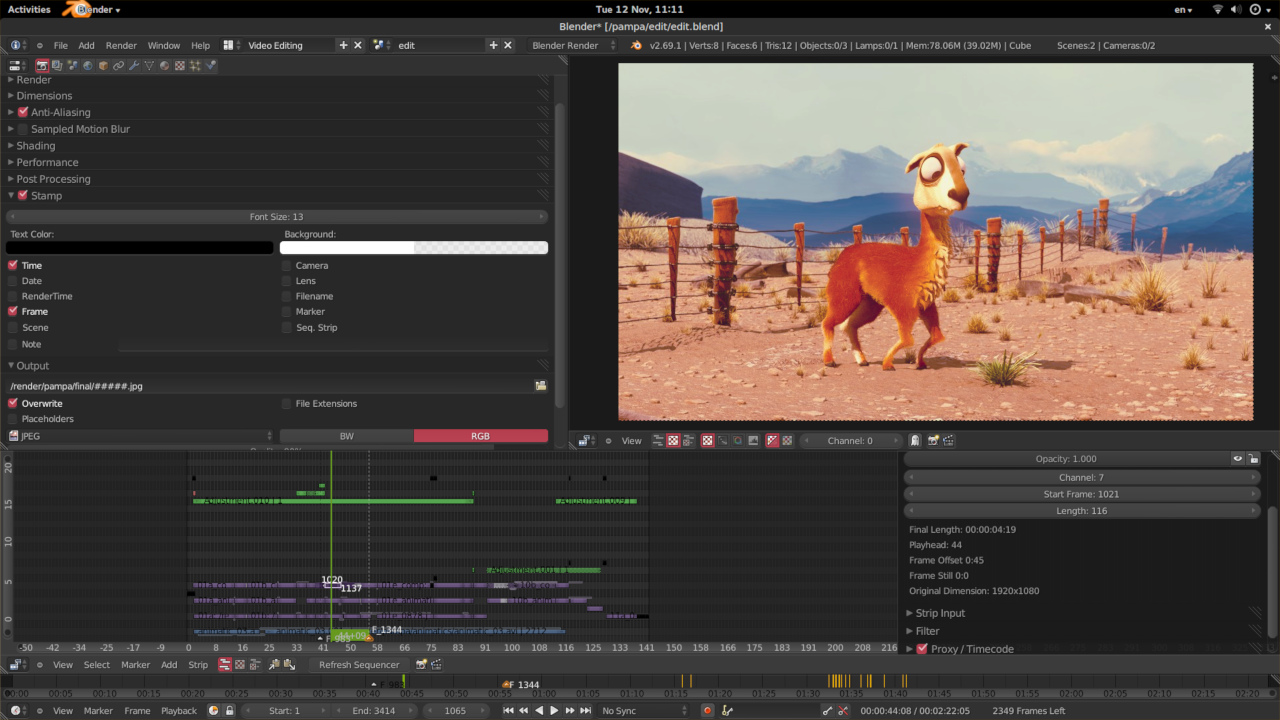 COURTESY :BLENDER.ORG
HOW IT POSSIBLE --
IN INDIA SO MANY LANGUAGE ARE SPOKEN BUT SOME OF THEM ARE TOO FUNNY OR WE FEEL ENJOY IN THEIR ACCENT ,SMILIER THINGS THE CHARACTER OF CHANNEL "
MAKE JOKES OF
" DID IN THEIR VIDEOS ."
MAKE JOKE OF
" CHARACTER USE THE INDIAN LOVELY LANGUAGE "HINDI" BUT IN
"KANPURI
" STYLE AND PEOPLE LOVE SO MUCH THAT STYLE . IN THIS CHANNEL THEY MADE FUNNY ANIMATED VIDEOS ON SOCIAL TOPICS. SOCIAL COMEDY IN INDIA IS VERY FAMOUS THAT WHY THE HARD WORK OF THIS CHANNEL NOW IN FRONT OF YOU .
SO MANY TECH CHANNEL TALK ABOUT THAT HOW CAN WE MADE FUNNY CARTOON VIDEOS BUT NOBODY TRY IT ,NOW THE CHARACTER OF CHANNEL "MAKE JOKE OF " TRY A UNIQUE WAY TO MAKE PEOPLE LAUGH IN SHORT TIME . HOPE THIS CHANNEL GROW MORE .
COURTESY :YOUTUBE .COM
THEIR INCOME -
WE IF TALK ABOUT THE MONEY AS YOU KNOW THE GOOGLE ABSENCE SHOW THEIR AD ON THE YOUTUBER VIDEOS BY WHICH USER EARN MONEY .IF WE TALK ABOUT THE "
SOCIAL BLADE
" DATA THEIR MONTHLY INCOME EXPECTED IS "
$13.7K-$219K
"
IT IS VERY HUGE AMOUNT . AND YEARLY INCOME MAY BE IN THE RANGE OF
"$164-$2.6 M"
COURTESY :YOUTUBE .COM