HOW TO CREATE A TWITTER ACCOUNT .TIPS AND TRICK FULL STEP WISE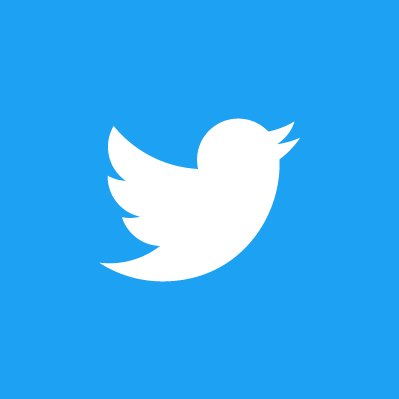 COURTESY -TWITTER.COM
TWITTER A MOST FAMOUS SOCIAL MEDIA PLATFORM MOSTLY USED BY THE PEOPLE WHO HAVE THE HIGH LEVEL CONTENT MEANS BIG POLITICIANS ,FAMOUS ACTOR ,ACTRESS ,AND MANY OTHER CELEBRITY .I AM SAYING LIKE THAT BECAUSE I RARELY USED THE MY TWITTER ACCOUNT . YOU ALSO DAILY READ IN THE NEWSPAPER THE SOMEONE HAS TWEETED THAT ,SHE TWEETED THAT , BUT NEVER HEARD ABOUT YOU TWEETED WHAT . IN MY VIEW TO BE FAMOUS ON THE TWITTER YOU SHOULD BE FAMOUS "CELEBRITY" LIKE "VIRAT KOHLI ","NARENDRA MODI" ,"AKSHAY KUMAR" OR ANOTHER ONE .
IT DOES NOT MEANS YOU CAN NOT CREATE YOUR ACCOUNT ON THE TWITTER. YOU CAN EASILY CREATE IT FREE . BUT I WAS ONLY TALKING ABOUT "HOW TO BE FAMOUS ON THE TWITTER".
TWEET IS THE WORD WHICH IS USED TO SAY THE WORD THAT YOU WRITE ON THE SOCIAL PLATFORM "TWITTER ". IN EVERYDAY MILLIONS OF TWEET ARE TWEETED BY THE MILLIONS OF PEOPLE .SO WHAT ARE YOU WAITING FOR ,JUST HERE BELOW I AM TELLING YOU HOW TO CREATE A TWITTER ACCOUNT .
LET START -
# STEP 1 - DOWNLOAD THE OFFICIAL "TWITTER APP" FROM THE GOOGLE PLAY STORE .INSTALL THE APP IN YOUR PHONE .
courtesy-youtube.com
# STEP 2 - AFTER INSTALLING ,TAP "SIGN UP ".THEN FILL YOU ACCOUNT "USER NAME" AND TAP "NEXT" AFTER FILL YOUR"PERSONOL NUMBER " AND TAP "NEXT".
AND THEN FILL YOUR "EMAIL ADDRESS" TAP NEXT.
courtesy-youtube.com
courtesy-youtube.com
# STEP 3 - AFTER FILLING TWITTER WILL SEND YOU THE OTP .FILL THE OTP IN THE GIVEN PLACE AND GET "VERIFIED". AFTER VERIFICATION MAKE YOUR STRONG "PASSWORD " MORE THAN THE 6 CHARACTER .AND THEN CREATE "USER NAME "BY WHICH TWITTERY WIL KNOWN YOU .
courtesy-youtube.com
courtesy-youtube.com
# STEP 5- NOW IN THE SETTING UPLOAD YOUR TWITTER ACCOUNT PROFILE PHOTO
courtesy-youtube.com
.
# STEP 6 - NOW YOU CAN TWEET ANDBODY AND TROLL ANYBODY . YOU ARE WELCOME IN THE WORLD OF TWITTER .
HERE YOU CAN MAKE YOUR " FOLLOWER " BY DOING SOME EXTRAORDINARY TWEET AND "FOLLOW OTHER " TO KNOW WHAT THE HELL THEY ARE TWEETING .
courtesy-youtube.com
SOME CONDITION - YOUR "USER NAME CAN NOT BE MORE THAN 50 CHARACTER AND YOU CAN NOT SEND MESSSGE IN MORE THAN"280 CHARACTER " ,IT MEANS TWITTER NOT ALLOW YOU TO BE MORE TALKY .
HERE YOU CAN SHARE YOUR PERSONAL PHOTOS ,VIDEOS ,AND LOVELY MESSSAGE ,RETWEET OTHER TWEET AND CAN EASILY " BE THE MEMBER OF TROLL COMPANY "