BSNL MICROMAX BHARAT-1 VS AIRTEL KARBONN A40 VS VODAFONE MICROMAX BHARAT-2 VS JIO PHONE . CHECK BEST FOR YOU
EVERY SMART PHONE COMPANY AND TELECOMS COMPANY TRYING TO HOLD THE INDIAN MARKET . SO MAJOR TELECOMS COMPANY WITH INDIAN MOBILE MAKER COMPANY RECENTLY LAUNCHED THE BEST OFFER FOR INDIAN CUSTOMER .
TODAY WE ARE GOING TO TELL YOU ABOUT THE MAJOR BENEFIT WITH COMPARISON THEIR FEATURES TO TAKE YOU RIGHT DECISION WHICH PHONE OFFER IS BEST FOR YOU .
# BSNL MICROMAX BHARAT -1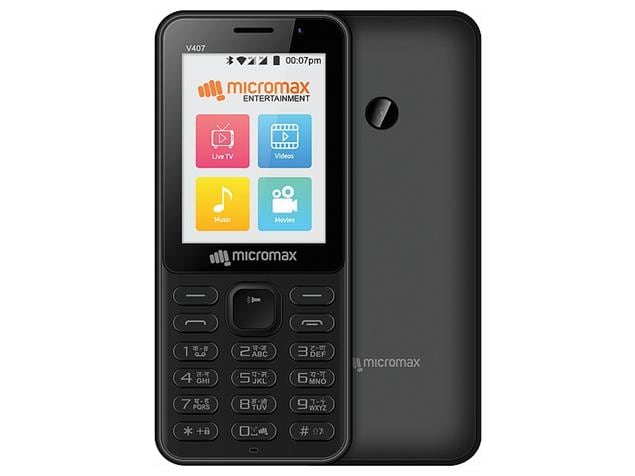 SOURCE - THIRD PARTY
.>DISPLAY - 2.40 INCH
>RAM -512 MB
>STORAGE -4GB
>PROCESSOR -QUALCOMM SNAPDRGON
>RESOLUTION -240*320 PIXELS
>FRONT CAMERA - 0.3 MP
>REAR CAMERA-2.4 MP
>BATTERY CAPACITY-2000 MAH
>CONNECTIVITY - 3G,4G, BLUETOOTH,VOLTE
>PRICE IN INDIA -2,200(EXPECTED)
#VODAFONE MICROMAX BHARAT 2
IMAGE SOURCE - AMAZON.IN
> DISPLAY -4 INCH
> RAM -512 MB
> STORAGE-4 GB
>FRONT CAMERA-0.2 MP
>REAR CAMERA -2 MP
>PROCESSOR -1.4 GHZ QUAD CORE
>RESOLUTION -480* 800
>BATTERY CAPACITY-1300 MAH
>OS -ANDROID 6.0
> PRICE IN INDIA -3200 INDIAN RUPEES
#AIRTEL KARBONN A40 INDIAN
SOURCE - KARBONN MOBILE
> DISPLAY -4 INCH
> RAM -1 GB
> STORAGE-8 GB
>FRONT CAMERA-2 MP
>REAR CAMERA -2 MP
>PROCESSOR -1.3GHZ QUAD CORE
>RESOLUTION -480* 800 PIXELS
>BATTERY CAPACITY-1400 MAH
>OS -ANDROID 7.0
> PRICE IN INDIA - ABOUT 3200 INDIAN RUPEES
# JIO PHONE
SOURCE - JIO
> DISPLAY -2.4 INCH
> RAM -512 MB
> STORAGE-4 GB
>FRONT CAMERA-0.3 MP
>REAR CAMERA -2 MP
>PROCESSOR -1.2GHZ QUAD CORE
>RESOLUTION -240*320 PIXELS
>BATTERY CAPACITY-2000 MAH
>OS - KAI OS
> PRICE IN INDIA - ABOUT 1500 INDIAN RUPEES